April 3, 2017

to

April 5, 2017

The expanded Observation Care '17 conference is the premier national event for mastering topics surrounding observation medicine. Designed for hospital leaders and clinicians alike and organized by national experts in observation care, the three-day symposium will cover the most critical issues and best practices for implementation, staffing, and management of an effective observation unit.
This year for the first time, Observation Care '17  will include topics on integrated acute care, including transitions of care from the emergency department to observation medicine to inpatient floors to post-acute skilled nursing care programs.
Target Audience
Observation Care '17 is designed for hospital leaders and clinicians with responsibility for implementation, staffing, and management of observation units, including C-suite officers, Nurse Directors, Medical Directors, Quality leaders, and Physicians, Advanced Practice Providers, and Nurses practicing in Observation Units. The conference will also be relevant to other executives and leaders responsible for efficiency, quality, or capacity management across the entire spectrum of acute care, from the ED to Observation to the Inpatient and Post-acute settings.
The $899 conference cost is for hospital C-suite executives and physicians. There are lower price points for other health professionals. Please login/register to sign-up for this course.
|   | Early Bird Cost (expires Feb. 28) | Standard Cost |
| --- | --- | --- |
| Physicans / C-suite Members | $765.00 | $899.00 |
| Nurse Managers / Leaders  | $510.00 | $599.00 |
| RN, NP, PA | $340.00 | $399.00 |
| USACS Physician | $720.00 | $720.00 |
---
Learning Objectives
Optimize the continuum of acute care: ED, Observation, Inpatient, and Post-acute
Achieve outstanding Triple Aim outcomes
Create the best patient experience by giving the right care in the right place
Facilitate transitions of care for optimal resource utilization
Integrate and align providers in Emergency Medicine, Hospitalist Medicine, Primary Care, Specialists
---
Exhibitor and sponsor Information
US Acute Care Solutions invites you to participate as a sponsor or exhibitor at the upcoming 4th Annual Observation Care Conference in Orlando, Florida, April 3-5, 2017. This will be a great opportunity to network with hundreds of health system and hospital administrators, physician and nursing leaders, advanced practice providers and process improvement specialists who need your products and services.
For more information, click here to view the Exhibitor Sponsorship Brochure.pdf
---
CANCELLATION POLICY
Cancellations must be made in writing to CEME at ceme@ceme.org. Refunds, less a $50 processing fee, are provided if cancellation occurs prior to the start of the course. 
---
1-407-313-4300                     
Phone hotel reservations use - Room Block Code - CEM
Hilton Orlando
6001 Destination Parkway
United States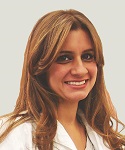 Angela Aboutalib, MD
Dr. Angela Aboutalib is Medical Director of Clinical Operations at Integrated Acute Care (IAC). She went to medical school at St. Matthews College of Medicine, completed her Internal Medicine residency at West Suburban Hospital in Chicago, and worked for several years at Mercy Medical Center in Chicago before joining USACS. Dr. Aboutalib has received numerous accolades in her career, including the patient-nominated Top Internist Award, the Teamwork Award for her role at Mercy, and the American College of Physicians Illinois Chapter Award for Top Clinical Vignette. Her current role within IAC is focused on optimizing the interface between emergency physicians and hospitalists to ensure the best outcomes in quality, safety, and patient experience.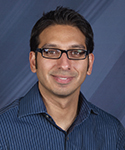 Amer Aldeen, MD, FACEP
Dr. Aldeen serves as Executive Medical Director of CEME and Vice Chair of the National Clinical Governance Board of USACS. He was Chair of the ED at Presence Saint Joseph Medical Center in Joliet, IL from 2014 to 2016. Dr. Aldeen joined USACS from Northwestern Memorial Hospital, where he was site principal investigator for the CMS-funded Geriatric Emergency Department Innovations project, developing protocols to improve care of older adults in the ED. He won the Northwestern EM faculty teaching award for six years in a row, and the Amer Aldeen Junior Faculty Teaching Award is named after him. Dr. Aldeen is co-author of 1200 Questions to Help You Pass the Emergency Medicine Boards. He received his BA and MD from the University of Virginia and completed his EM residency at Northwestern.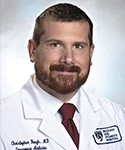 Christopher Baugh, MD, MBA
Dr. Baugh is Medical Director of Emergency Department Operations and Observation Medicine in the Department of Emergency Medicine at Brigham & Women's Hospital and Assistant Professor of Emergency Medicine at Harvard Medical School. Dr. Baugh trained in Emergency Medicine at Brigham and Women's & Massachusetts General Hospitals' combined residency program, focusing his career in Observation Medicine during this time. He became medical director of the ED observation unit in 2009, launched a second one in 2014, and opened and directed the Brigham's urgent care center in Foxborough, MA. He has published on the clinical and administrative aspects of observation care in the New England Journal of Medicine, Health Affairs, Annals of Emergency Medicine and Academic Emergency Medicine. He recently served as Chair of the Observation Medicine Section of the American College of Emergency Physicians.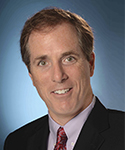 Michael Cetta, MD, FACEP
Dr. Cetta is the Chief Strategy Officer of USACS East and a board-certified Emergency Physician with specialization in Hyperbaric Medicine. He has served as the Chair of Emergency Medicine in three departments, including the first freestanding ED in the state of Maryland. Dr. Cetta's primary role as part of the Clinical Resource Group at USACS is to oversee growth and service line expansion. He graduated from the Duke University Pratt School of Engineering in 1990, the George Washington School of Medicine in 1995, and completed his residency in Emergency Medicine at NYU/Bellevue Hospital in New York City.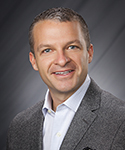 Tim Corvino, MD, MBA
Dr. Corvino is President of Integrated Acute Care, a division of USACS that focuses on alignment of the Emergency Medicine and Hospitalist Medicine service lines. He leads the Integrated Acute Care team to optimize patient experience and clinical outcomes across the continuum of acute care. Dr. Corvino obtained his BS in Pharmacy from St. John's University, and his MD and MBA from the State University of New York at Buffalo. He completed his residency in Emergency Medicine at The Ohio State University in Columbus.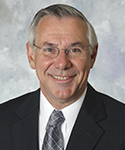 Robbin Dick, MD
Dr. Dick is Chief of Observation Services for USACS East and a nationally-recognized expert on Observation Medicine and hospital capacity management. He regularly blogs on observation and capacity management for The Shift and is writing a book on Observation Medicine. Dr. Dick graduated from Hahnemann Medical School in Philadelphia and completed his residency in Internal Medicine at the University of Rochester. He was Medical Director for Emergency Services at Rochester General Hospital from 1992 to 2003, where started his first observation unit in 1996. He has served as Director of Observation Services since 2012.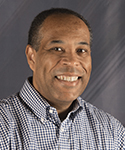 Simon Edginton, MD, FACEP
Dr. Edginton serves as the President and Chief Medical Officer of USACS Florida.  A graduate of Columbia University College of Physicians & Surgeons, he completed his Emergency Medicine Residency at Orlando Regional Medical Center where he was also Chief Resident.  Dr. Edginton serves on the USACS National Clinical Governance Board with a focus on Clinical Quality and Risk management.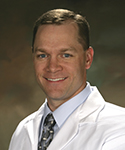 Keith Grams, MD
Dr. Grams is the Chair of Emergency Medicine at Rochester Regional Health. He received his MD from the University of Maryland at Baltimore and completed his Emergency Medicine residency at the University of Rochester. Dr. Grams leads five Emergency Departments as part of a regional health system that provides care for over 260,000 ED visits per year.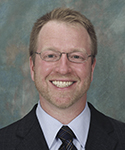 Michael Granovsky, MD, CPC, FACEP
Dr. Granovsky is the President of Logix Health, an ED coding and billing company. He is a board-certified ED physician and one of the few practicing physicians who is also a certified coder. Dr. Granovsky is Adjunct Professor in the Department of Emergency Medicine at George Washington University in DC. His many other roles include Course Director for the National ACEP Coding and Reimbursement Conference, Chair of the ACEP National Reimbursement Committee, Editor of ED Coding Alert, Subject Matter Expert for the AAPC ED Subspecialty Certification Exam, Subject Matter Expert for the ACEP Technical Expert Panel for Quality Measure Development, and member of the ACEP CEDR Registry Oversight Committee.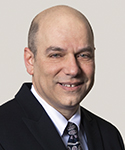 Marc Hartstein
Marc is currently a Principal at Health Policy Alternatives (HPA), a DC-based consulting firm. He joined HPA in 2016 after 26 years with the Centers for Medicare and Medicaid Services (CMS). He was Director of the Hospital and Ambulatory Policy Group, which had authority over Medicare fee-for-service payments for inpatient and outpatient hospital services, physician services, Part B drugs, clinical laboratory fee services, and others. At CMS, Marc was central to the development of such issues as the Medicare Severity DRGs, the 2 midnight rule, off-campus hospital outpatient department payments, the misvalued code initiative and regulations to implement Medicare's new clinical laboratory fee schedule. Marc has a Master's Degree in Public Policy from the University of Minnesota's Hubert H. Humphrey Institute of Public Affairs and a Bachelor's degree in political science and economics from the University of Vermont.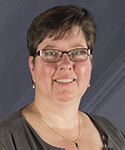 Tammy Kile, DO
Dr. Kile currently serves as the Regional Medical Director for Observation Services in the USACS Mid-Atlantic Region. She attended the Philadelphia College of Osteopathic Medicine and completed her Emergency Medicine residency at St. Barnabas Hospital, Bronx, NY in 1997. Dr. Kile has held multiple leadership positions since joining the company in 2004. She served as the Medical Director of Germantown Emergency Center, a freestanding ED in Maryland for two years. Prior to her current position, she was the Vice Chair of Emergency Medicine at Frederick Memorial Hospital in Frederick MD and she continues as their Peer Review Chairman.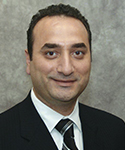 George Mitri, MD, FACP, SFHM
Dr. George Mitri is Chief Medical Officer of Integrated Acute Care, leading the development and implementation of high-quality clinical services across the continuum of acute inpatient care. Prior to joining USACS, Dr. Mitri served as Vice President of Care Coordination and Hospital Medicine for Aultman Hospital in Canton, OH. He also served as Medical Director for AultCare Corporation, Utilization Management and Provider Relations. Dr. Mitri earned his medical degree from Damascus University and completed his residency at the University of Missouri-Kansas City.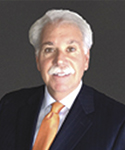 Edward J. Niewiadomski, MD
Dr. Niewiadomski is President of both Physician Advisor On-Call, LLC, a company offering remote Physician Advisor services to health systems, and Healthcare Initiatives LLC, a healthcare consulting company that brings cutting-edge programs to healthcare organizations resulting in high quality, increased efficiency, cost-savings and compliance. He also serves as Senior Medical Advisor to Besler Healthcare Consulting and Chief Medical Officer for RhythMedix, a manufacturing and service company for ambulatory cardiac telemetry. He received his MD from Rutgers Medical School.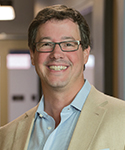 Mark Prather, MD, MBA
Dr. Prather is President of US Acute Care Solutions West and a member of the National Clinical Governance Board. He obtained his undergraduate degree at Vanderbilt University and attended medical school at UCLA. Dr. Prather completed a transitional internship at Highland General Hospital and his residency at Denver Health and Hospitals, where he served as Chief Resident. Prior to joining USACS, He was CFO and managing partner of Emergency Physicians at Porter Hospital in Denver, a co-founder of USACS. Dr. Prather has a passion for clinical excellence, innovations in care delivery, and health IT. He served as Medical Director for the mobile health company, iTriage, and currently sits on the board of Colorado's Health Information Exchange, CORHIO. Dr. Prather is also co-founder and CEO of DispatchHealth, a tech-enabled, in-home acute care delivery platform.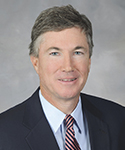 Tom Scully, JD 
Tom is a General Partner with Welsh, Carson, Anderson & Stowe, a private equity firm in New York which is the most active US private equity investor in healthcare. Tom was the Administrator of the Centers for Medicare & Medicaid Services (CMS), from 2001 to 2004. CMS administers Medicare, Medicaid, SCHIP, and is the largest agency in the U.S. Government, spending more than $1 trillion for fiscal year 2015. At CMS, Mr. Scully had an instrumental role in designing and passing Medicare reform and Medicare Part D legislation and in making the vast agency more open and accountable to the public. He initiated the first public reporting and disclosure for comparative quality among hospitals, nursing homes, home health agencies and dialysis centers. Before joining CMS, Tom served as President and CEO of the Federation of American Hospitals from 1995 to 2001. Tom was a Partner with Patton Boggs, LLP from 1993-95, Deputy Assistant to the President and Counselor to the Director OMB from 1992-93. He received his BA from the University of Virginia and his JD from Catholic University.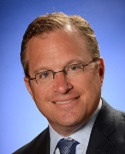 Aaron Snyder, MD, FACEP
Dr. Aaron Snyder, serves as Vice President at US Acute Care Solutions.  He oversees operations for Emergency Medicine, Acute Integrated Care, Event Medicine, Observation and Skilled Care Services in the MidAtlantic region. He is also responsible for contracting at US Acute Care Solutions Mid Atlantic and has oversight of the regional emergency medical directors.  He has been key in developing service lines outside of the core business of emergency medicine and continues to lead development of the integrated care, observation medicine and skilled care programs.  Dr. Snyder attended medical school at the Georgetown University School of Medicine, attended residency and was chief resident at the University of Chicago.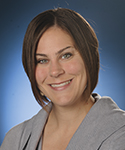 Tracie Vock, PA-C
Tracie is the USACS Director of Advanced Practice Providers in Observation Medicine and works clinically as a Physician Assistant at Frederick Memorial Hospital's Observation Unit in Maryland. A graduate of Wayne State University with her Master's Degree in Physician Assistant Studies, she recently completed her ninth year of clinical practice. Prior to joining the USACS Observation Service arm in 2012, she worked as a hospitalist provider in both Detroit and Annapolis.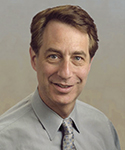 Leslie S. Zun, MD, MBA
Dr. Zun is the System Chair of the Department of Emergency Medicine in the Sinai Health System in Chicago and Chair and Professor in the Departments of Emergency Medicine and Psychiatry at the Rosalind Franklin University of Medicine and Science at Chicago Medical School. Dr. Zun earned his MD from Rush Medical College and his MBA from Northwestern University's Kellogg School of Management. He is President of the American Association for Emergency Psychiatry, a board member of American Academy of Emergency Medicine, the chief editor of the Behavioral Emergencies for Emergency Physicians textbook, and six-year course director for the National Update on Behavioral Emergencies conference.
Available Credit
9.75

ACHE

16.50

AMA PRA Category 1 Credits™

16.50

Certificate of Participation