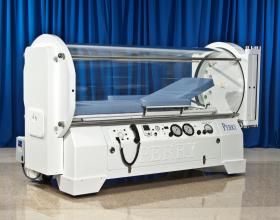 The 2019 Symposium on Wound Care and Hyperbaric Medicine
March 30, 2019

to

March 31, 2019
This course offers a comprehensive update, review and future practice of hyperbaric medicine and wound care. This includes oxygen physiology, and the physics, mechanisms-of-action for hyperbaric oxygen therapy (HBOT), and etiology and management of wounds. Lectures include a review of the primary clinical indications for treatment, management of the patient undergoing hyperbaric therapy, and the future of HBOT. While focused on the basics of HBOT and wound care, this course is also an excellent educational opportunity for all health care professionals who want to expand their knowledge of HBOT and wound care.
There will be a continental breakfast, coffee, tea and water will be available all day, and a buffet lunch and snacks for the afternoon break. Please refer questions to Mike Gendreau, mgendreau@hyperhealhyperbarics.com
---
---
---
Pricing
 

Standard

Cost

Physicians / DPM / Specialists
$350.00
PA / NP / RN / Medical Students / Technician
$175.00
CANCELLATION POLICY
Cancellations must be made in writing to CEME at ceme@ceme.org. Refunds, less a $50 processing fee, are provided if cancellation occurs prior to March 2, 2019.
Target Audience
This course has been designed to meet the educational needs of physicians, PA's, NP's, RN's, podiatrist, and hyperbaric technicians and other health care professionals involved in treating patients where hyperbaric medicine is recommended. This includes all health professionals that are involved in wound care.
Learning Objectives
This course will provide a comprehensive review and update of the major clinical and operational aspects related to the practice of hyperbaric medicine and wound care. It will also cover the most relevant topics and our speaker's thoughts on the future of HBOT and wound care.
At the conclusion of this educational activity, participants should be able to:
Explain the physiology and mechanisms of action of hyperbaric oxygen therapy (HBOT)
Determine the primary clinical indications for hyperbaric oxygen
Assess the risks, benefits, and contraindications for HBOT
List the mechanism of acute and chronic radiation tissue injury
List the most commonly involved tissues that manifest radiation injury
Discuss the work up needed prior to starting adjunctive hyperbaric oxygen therapy for patients with radiation tissue injury
List the common causes of gas embolism
Describe the most common signs and symptoms of a gas embolism
List the appropriate treatment of a gas embolism
Discuss the Sherpa physiology, adaptation to altitude exposure and its relation to critical care
Discuss the usage of the GAMOW bag soft hyperbaric chamber and the potential for life saving in extreme altitudes
List why infected tissues becomes hypoxic
Understand why infected hypoxic ischemic tissues causes acute life and limb threatening infections or severe chronic / refractory infections
Understand the anti-inflammatory, anti-infective potentials of HBOT and list a number of reasons why treatment with HBOT can be of value in infective hypoxic disorders
List the most common "flesh eating bacteria" associated with Necrotizing Soft Tissue Infection (NSTI) and the pathophysiology of its necrotizing character
Describe the most common signs and symptoms of NSTI
List the appropriate treatment of NSTI
Have better knowledge of the current state of the art for hyperbaric medicine and how it benefits many wound care patients
Discuss the treatment guidelines of wound care and hyperbarics
Evaluate patients and conduct treatment to the approved clinical indications
Discuss with their clinical colleagues the appropriate approach to patient care in hyperbaric and wound care situations
Use a multi-disciplinary approach to hyperbaric and wound care
Demonstrate knowledge and competence in the clinical setting
Discuss new indications for hyperbaric medicine and implement them in their clinical practices
Understand the etiology and physiology of wounds
Identify different wound types including pressure ulcers, arterial ulcers, venous ulcers, diabetic foot ulcers, lymphoedema, burns, and surgical ulcers
Improve on the knowledge of advanced healing modalities including bioengineered skin products
Integration of wound care into different specialty practice settings
Appropriate use of DME in wound care delivery
Discuss difficult to heal wounds and best approach to care delivery
Discuss avoiding harassment and discrimination in the work place
Open Panel discussion surrounding safety, side-effects, clinical practice guidelines, and outcome measurement in wound care and hyperbarics
Hyatt Regency Baltimore Inner Harbor
300 Light Street
United States
The cut-off date to reserve a room is March 8, 2019
Discounted parking for course attendees:
Overnight guests:  $30 per day self-park / $42 per day valet parking
Event day parking:  $15 per day self-park / $35 per day valet parking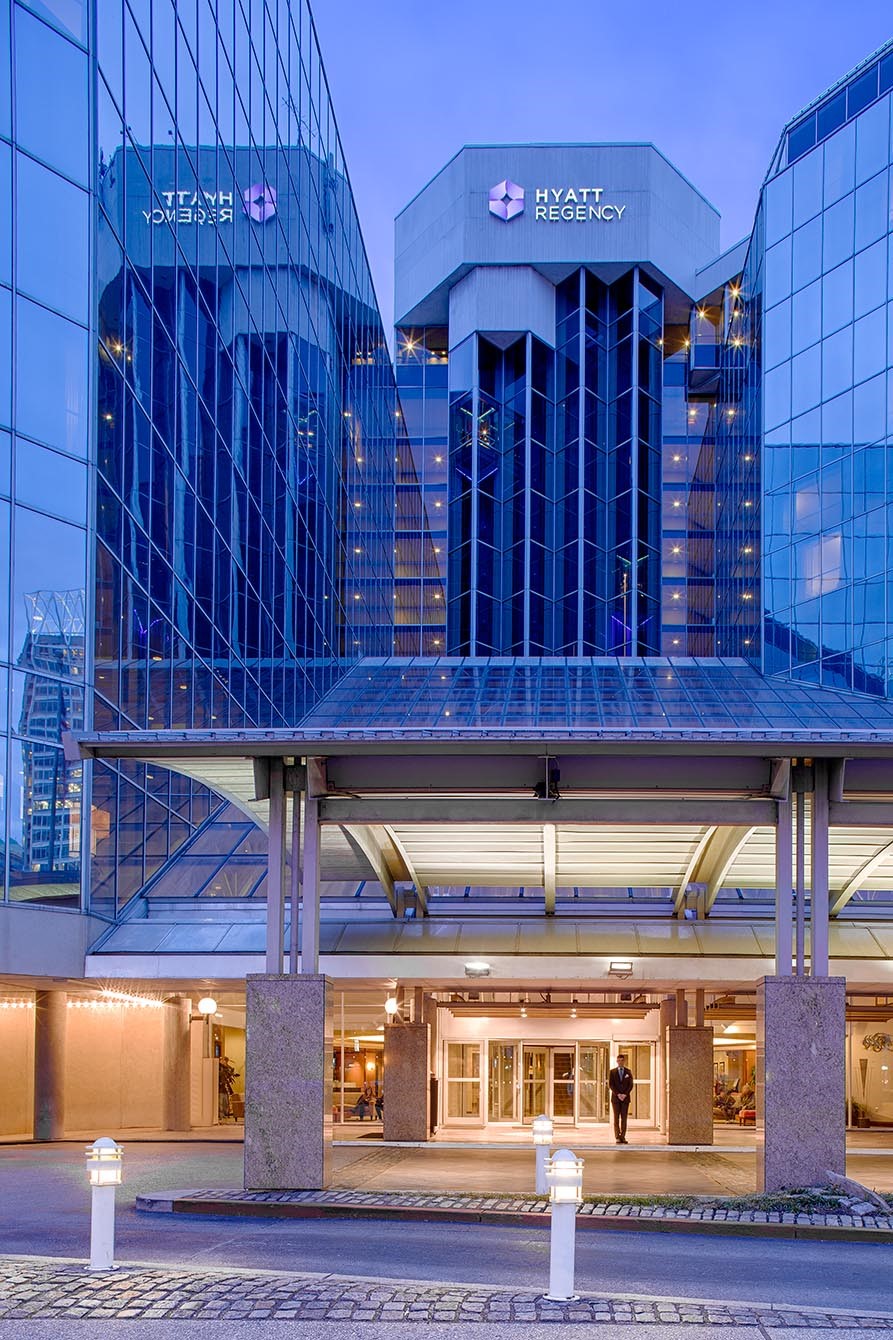 Course Director
Ziad Mirza, MD - is board certified in both hyperbaric medicine and internal medicine. He has been rated a Top Doc in hyperbaric medicine since 2014 and previously served as the Medical Director of one of the areas busiest wound care and hyperbaric hospital units. Dr. Mirza remains a Medical Director of several nursing homes. With over 16 years of experience in the specialty area of hyperbaric medicine and a passion for growing and educating the community about the benefits of HBOT, Dr. Mirza serves as the Chief Medical Officer of HyperHeal Wound Care & Hyperbarics. 
Faculty
Stephen Thom, MD, PhD - Director of Research, Emergency Medicine at University of Maryland Medical Center, board certified in emergency medicine and undersea & hyperbaric medicine.
Jayesh B. Shah, MD - has been practicing wound care and hyperbaric medicine in the San Antonio are for the past 20 years. During which time he has received numerous awards and speaks internationally. He serves as the President of American College of Hyperbaric Medicine, President of South Texas Wound Associates, PA, Medical Director of the Northeast Baptist Wound Healing Center.
Douglas Sward MD, FACEP, FAWM - Clinical Associate Professor of Emergency Medicine, University of Maryland School of Medicine, Director of Dive Medicine, Center for Hyperbaric and Dive Medicine, R. Adams Cowley Shock Trauma Center.
David Coll, MD – Board-Certified General and Vascular Surgery, Fellowship-Trained: Vascular Surgery, Hahnemann University, Philadelphia, Pennsylvania. Residency: General Surgery, Union Memorial Hospital, Baltimore, Maryland, University of Maryland at Baltimore, Baltimore, Maryland.
Robert E Rosenthal, MD - Professor of Emergency Medicine, University of Maryland School of Medicine, Section Chief - Center for Hyperbaric and Dive Medicine, R. Adams Cowley Shock Trauma Center.
Gabriel Del Corral, MD - Fellowship-trained plastic and reconstructive surgeon at Franklin Memorial Square Medical Center, Board certified by the American Board of Surgery and the American Board of Plastic Surgery, Dr. Del Corral has a specific interest in working with complex reconstructive microsurgery and lymphedema surgery.
Raymond Cooper, OT – Certified Lymphedema Therapist with 25 years' experience managing lymphedema. He was certified for Post Breast Cancer Rehabilitation and lymphedema management through Recovery in Motion in 1996 and the Academy of Lymphatic Studies in 2006. He was the Director of Outpatient Rehabilitation and developed the Lymphedema program during his tenure at Mercy Medical Center from 1993 through 2002. He established the Chesapeake Lymphedema Center in 2006.
Thomas J Gilbert, III, DO, FACEP, FAPWCA, FACHM - is a medical director at HyperHeal Wound Care and Hyperbarics and is the former medical director of wound care and hyperbarics at Meritus Health in Hagerstown, MD.
Kelly Johnson-Arbor, MD, FACEP, FUHM, FACMT - Dr. Kelly K. Johnson-Arbor serves as the medical director of Hyperbaric Medicine in the Center for Wound Healing and Hyperbaric Medicine (MedStar Georgetown). An expert in the fields of Emergency Medicine, Medical Toxicology and Hyperbaric Medicine, she has published and presented on a variety of topics and serves as a reviewer for multiple peer-reviewed journals and a board member of the American College of Hyperbaric Medicine.
Narayan Kulkarni, DO, UHM, FAACWS is medical director of the multidisciplinary FMH Center for Advanced Wound Care and Hyperbaric Medicine, in Frederick, MD. He is ABMS board certified in Hyperbaric Medicine and Family Medicine, and ABWM board certified as a Certified Wound Specialist. He also serves as an assistant clinical professor at WVSOM Medical School in Lewisburg, West Virginia. Dr. Kulkarni has been in practice for 17 years and has a special interest in atypical, vascular and diabetic foot ulcers.
Leigh Ann Price, MD serves as Medical Director of the National Burn Reconstruction Center at MedStar Good Samaritan Hospital. She is board certified in Plastic Surgery and specializes in wound care, cosmetic and plastic surgery, as well as acute and reconstructive surgery for the treatment of burns.
Kinjal Sethuraman, MD is the Associate Director of Hyperbaric Medicine at R Adams Cowley Shock Trauma Center. Her research interest includes hyperbaric oxygen as treatment for carbon monoxide toxicity, radiation injury, decompression illness, ophthalmic conditions and necrotizing soft tissue infections. She engages in basic science research related to hyperbaric medicine.
Stephen H. Kaufman, J.D. - Chair of the Healthcare Department at his law firm, Wright, Constable & Skeen, Mr. Kaufman provides full service legal representation to doctors and their practices nationwide. A graduate of Cornell University Law School, Mr. Kaufman is a national lecturer, author and a former adjunct professor of law at Stevensville University.
Adam Silverman, DPM is a board-certified podiatrist and medical director of wound care at HyperHeal. He is a member of the American Podiatric Medical Association and the Maryland Podiatric Medical Association.
Peter Allinson, MD has been practicing for 37 years and is the medical director of hyperbarics at HyperHeal, Rosedale. His specialties include Hyperbaric Oxygen Therapy, Anesthesiology and Critical Care Medicine. Director of Hyperbaric Medicine, Co-Director Wound Care @ Medstar Good Samaritan Hospital. U.S.N./N.O.A.A./ U.H.M.S. Certified Diving Medical Officer.
Dale Buchbinder, MD Dr. Dale Buchbinder is a vascular surgeon with Maryland Vascular Specialists and is affiliated with multiple hospitals in the area, including Greater Baltimore Medical Center and MedStar Good Samaritan Hospital. He received his medical degree from Chicago Medical School at Rosalind Franklin University and has been in practice for more than 20 years.
Sarva Girdhar, MD is a general surgeon and medical director of the Wound Care and Hyperbaric center at Carroll Hospital, a LifeBridge Health Center, in Westminster, MD. He received his medical degree from Guwahati Medical College and has been in practice for more than 20 years.
Richard P. Franklin, MD is a well-respected board-certified general surgeon with over 15 years of experience in wound care and HBOT. His peers honored him voting him a 2017 Top Doctor in Baltimore for wound care. He completed his surgical residency at Union Memorial Hospital and graduated from the University of Maryland School of Medicine. He specializes in wound care, hyperbaric medicine, general surgery, laparoscopy, and colonoscopy.
The Maryland Board of Podiatric Medical Examiners has determined that the 12 CME credits available to participants of the 2019 Symposium will be accepted toward the CME's required for Maryland podiatrists.
The National Board of Diving and Hyperbaric Medical Technology has approved the 2019 Symposium for 7 category "A" credits and 5 category "B" credits.
Available Credit
12.00

AMA PRA Category 1 Credits™

12.00

Certificate of Participation