Mass Casualty Incident Training - September, 2022
September 8, 2022

to

September 9, 2022

Jointly sponsored by:    

Prepare your team, and join us in Tampa, Florida for this urgent and timely course!
Violent mass casualty incidents (MCI) have critically affected our nation's communities and hospitals in both rural and urban environments. Due to the indiscriminate nature and location of MCIs, they can directly impact all ED personnel regardless of whether they work in a small community hospital or Level 1 trauma center. Special skills and team-based training are necessary to optimally respond to an MCI. This two-day course features hands-on, high-fidelity simulations, augmented with dynamic pre-course content, to maximize the immersive learning experience. This course is designed for Emergency Department physicians, nurses, and Advanced Practice Providers who are practicing at rural or community hospitals.

The primary goal of this Mass Casualty Incident Training (MCI) course is to simulate multiple high-volume, high acuity scenarios, and identify the resources, personnel, equipment, processes, and procedures that are necessary.  This will be a two-day live course in Tampa, Florida. Expect action-packed, scenario-based training augmented with pre-course content, round table discussions, and after-incident debriefing. 
The optional hands-on cadaver procedural skills pre-course will include:  
Endotracheal intubation
Surgical airway/cricothyrotomy
Needle thoracostomy
Chest tube thoracostomy
Intra-osseous cannulation
Central venous access
Potentially:
Splinting 
Tourniquet application
Completion of amputation  
---
SCHEDULE
September 7, 2022
12:00pm – 5:00 pm
*Optional MCI Procedural Training - Registration limited is 50
September 8-9, 2022
8:00am - 5:00pm MCI Incident Scenario Training
---
Registration Fees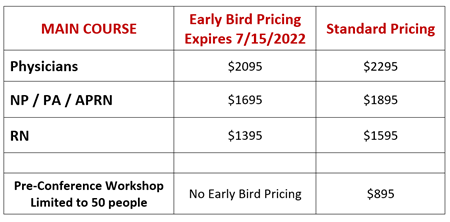 ---
AGENDA 
MCIT schedule.pdf
---

EXHIBITOR AND SPONSOR INFORMATION 
Exhibitor Prospectus.pdf
---
CANCELLATION POLICY

Cancellations must be made in writing to CEME at ceme@ceme.org. Refunds, less a $100 processing fee, are provided prior to August, 7.
There will be no refunds after August, 7.
Target Audience
This course is designed to provide training for emergency clinicians working in rural and community hospitals, including:  Emergency Department physicians, nurses, and advanced practice providers 
Learning Objectives
•    Define critical roles, resources, processes and procedures within emergency department teams during a mass casualty event 
•    Apply rapid decision-making, team communication, and application of selected clinical procedures for victims of mass casualty events
•    Identify essential administrative processes and best practices for clinical facilities during a mass casualty event
USF Health Center for Advanced Medical Learning & Simulation
124 S. Franklin Street
United States
Travel
We recommend this hotel but do not have a room block
HYATT PLACE TAMPA DOWNTOWN 325 N Florida Avenue  
Tampa, FL, 33602, US 
T: (813) 616-1234
James J Augustine, M.D., FACEP – Course Director 

James J Augustine, M.D., FACEP is the Course Director of the MCIT Course.  He is an emergency physician, and a Clinical Professor in the Department of Emergency Medicine at Wright State University in Dayton, Ohio.  He is Chair Emeritus of the National Clinical Governance Board of US Acute Care Solutions.  
Dr Augustine has a role as the Vice President of the Emergency Department Benchmarking Alliance.  Jim is a national consultant, author, and speaker on Emergency Department data, operations and design.  
Jim is active as a Fire EMS medical director.  He served as Medical Director for Atlanta Fire Rescue, and then as Assistant Fire Chief and Medical Director for the District of Columbia Fire EMS Department.  Dr. Augustine currently serves a Medical Director role with Fire Rescue agencies in Naples, Florida and Dayton, Ohio.  
Dr. Joan Kolodzik, MD, FACEP – Co-Director


She is a board-certified emergency physician with nearly 30 years of clinical practice in community and rural hospitals. She has a passion for medical education, often using her Master's degree in human anatomy to teach life-saving procedural skills to all levels of emergency medicine providers. She is the Course Director for the Emergency Medicine and Critical Care Skills Labs (insert link), and Assistant Course Director for the first-ever Mass Casualty Incident Training (MCIT) Course (insert link). 
Dr. Kolodzik is a graduate of the Wright State University School of Medicine and Wright State University Emergency Medicine Residency program in Dayton, Ohio. She practices clinically at Mercy Anderson Hospital in Cincinnati, Ohio. She is a past-president of Ohio Chapter of the American College of Emergency Physicians. She is the former Executive Director for the Center for Emergency Medicine Education, and the current Chair of the National Clinical Governance Board of US Acute Care Solutions. Her passion is for teaching anatomy, clinical medicine, and educational course development. 
Eric Richard Alberts 

Eric is a dedicated Emergency Manager who is passionate about the field he works in and protecting those he serves.  He began his career in Emergency Management in 2002.  Eric has responded to emergencies and disasters of all different types and sizes to include a terrorist attack, 5 hurricanes, tropical systems, a special communicable disease, pandemic, a shooting in a hospital, severe weather, wildfires, multi-type vehicle accidents, mass casualty incidents, hazmat incidents, threats, etc.  He is currently the Senior Director, Emergency Management for Orlando Health, Inc. healthcare system in Central Florida.  A position he was promoted to in June of 2019 after serving as the Corporate Manager, Emergency Preparedness since February 2017; prior to that he served as the Manager, Emergency Preparedness starting in February 2010. 
Eric obtained his BS degree in Criminal Justice from Fairmont State College in West Virginia.  Eric is certified as:  Certified Emergency Manager (CEM), Certified Homeland Protection Professional (CHPP), Certified Emergency Disaster Professional (CEDP), Corporate Crisis Management Certified (CCMC), Certified Healthcare Emergency Professional (CHEP), Certified Hospital Emergency Coordinator – Level 2 (CHEC-Level 2); Florida Professional Emergency Manager (FPEM), Florida Professional Emergency Manager – Healthcare (FPEM-HC), and Emergency Management Specialist (SEM).  He also has achieved the Master Military Emergency Management Specialist (MEMS), All-Hazards Liaison Officer Specialist, & Master Military Emergency Management Specialist Instructor designations from the State Guard Association – MEMS Academy.
Dr Anthony Masys, PhD, CD


He is a senior defense scientist with the Centre for Security Science, Defence R&D Canada, Department of National Defence, served as scientific advisor to the Royal Canadian Mounted Police (RCMP), is a Visiting Professor with the International Centre for Policing and Security at the University of South Wales, Affiliate Associate Professor, College of Public Health,  University of South Florida and faculty at the University Canada West (UCW). 
Dr Masys has conducted research, lectures and workshops across 5 continents working with various government stakeholders in support of disaster risk reduction and design of resilience strategies for security and public safety.  
Dr Masys has a BSc in Physics and MSc in Underwater Acoustics and Oceanography from the Royal Military College of Canada and a PhD from the University of Leicester.
He is Editor-in-Chief of Springer Series: 'Advanced Sciences and Technologies for Security Applications'. He has published extensively in the domains of physics and the social sciences (security, disaster management, resilience, systemic risks). 
Haru Okuda, MD, FACEP, FSSH

Dr. Okuda is the Executive Director and CEO of USF Health's Center for Advanced Medical Learning and Simulation (CAMLS), Health Professions Conferencing Corporation (HPCC). In this role, he has oversight of a 90,000 ft2 state of the art, advanced training facility, with the mission of creating and providing experiential learning that improves clinical skills and patient care in the community and around the globe. In addition to this role, Dr. Okuda also serves as USF Health's Associate Vice President of the Office of Interprofessional Education and Practice (https://health.usf.edu/ipep) focused on creating interprofessional learning opportunities from early healthcare training to clinical practice. He is Professor at the Morsani College of Medicine and practices clinically in the emergency department at Tampa General Hospital. 
Prior to coming to USF Health, Dr. Okuda was the national medical director for the Simulation Learning Education and Research Network (SimLEARN) where he established national strategy and business plans for simulation-based programs at more than 150 U.S. Department of Veteran Affairs' medical facilities.
Christopher B. Colwell, MD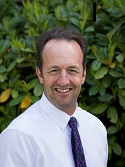 Dr. Colwell is the Chief of Emergency Medicine at Zuckerberg San Francisco General Hospital and Trauma Center, San Francisco's only Level I trauma center, and is also a Professor and Vice Chair in the Department of Emergency Medicine at UCSF School of Medicine. He completed his undergraduate work at the University of Michigan and then went to medical school at Dartmouth Medical School, graduating in 1992. He completed his residency in Emergency Medicine at the Denver Affiliated Residency in Emergency Medicine (Denver General) in 1996 and worked at the University of Michigan from 1996 to 1998 before accepting a job as the Associate Medical Director of EMS at Denver General (now Denver Health) in July of 1998. He was promoted to Medical Director of the Denver Paramedic Division, Denver 911 System and Denver Fire Department in 2000 and was in that role for 10 years before taking over as Chief of Emergency Medicine at Denver Health in 2009. He was the physician at the scene for the Columbine High School shootings and treated victims of the Aurora Theater shooting in the Emergency Department. His academic interests including publications and national speaking have focused on trauma and EMS issues in addition to Disaster Planning and MCI management. 
Eric Goralnick, MD, MS

He is Medical Director of Emergency Preparedness at Brigham and Women's Hospital and Instructor of Emergency Medicine at Harvard Medical School.  In addition, he is Associate Clinical Director of the Department of Emergency Medicine and provides medical direction for all New England Patriots' football games and concerts at Gillette Stadium.  He also serves as Associate Medical Director of Emergency Preparedness for Partners Healthcare, the largest healthcare provider in Massachusetts.
He is a Senior Associate at the National Preparedness Leadership Initiative (NPLI), a joint venture of the Harvard School of Public Health's Division of Policy Translation and Leadership Development and the Harvard Kennedy School's Center for Public Leadership focused on the study and development of crisis leadership for federal, state and local officials across public, private and non-profit sectors.
Goralnick graduated from the US Naval Academy in 1995 and served as a Surface Warfare Officer.  After shadowing Navy Physicians and Corpsmen overseas, he graduated from the Sackler School of Medicine at Tel Aviv University and then  completed his residency training in Emergency Medicine at Yale-New Haven Hospital, also obtaining a Master of Science in Health Care Management from the Harvard School Of Public Health.

Angus Jameson, MD, MPH


He was appointed the Florida State EMS Medical Director in January 2022.  In addition to his role at the state, he also serves as the Pinellas County EMS Medical Director where he directly supports the work of 1,800 EMTs and Paramedics across 20 agencies who together serve a population of approximately one million people. Beginning his career as a volunteer Firefighter/EMT, Dr. Jameson went on to attend Albany Medical College, completed his residency training in Emergency Medicine at the University of Pittsburgh, and his EMS Fellowship at FDNY.  Dr. Jameson is Board Certified in both Emergency Medicine and Emergency Medical Services and is an Affiliate Associate Professor at the University of South Florida Morsani College of Medicine.  
Dr. Jameson continues to practice hospital-based emergency medicine and is active in promoting regional advances in stroke, STEMI, and cardiac arrest care. He participates in several state and national EMS organizations including the National Association of EMS Physicians and the National Association of EMT's where he serves as the AHA ECC Committee Liaison.  Dr. Jameson also serves as a board member of both the Florida Association of EMS Medical Directors and the Prehospital Guidelines Consortium.  He has over 20 years of practice in EMS with direct field experience at all levels from EMT-B to EMS Physician in both ground and helicopter-based systems.  

John Casey, DO, ACEP, ACOEP  

He is a board-certified emergency physician and a fellow of both ACEP and ACOEP. He serves as Residency Program Director for the emergency medicine residency at OhioHealth Doctors Hospital in Columbus, Ohio. Dr. Casey also serves as EMS medical director for multiple EMS agencies and has extensive background in EMS education and leadership.5
He was a founding member of the Western 14 Disaster Task Force which was twice recognized with the Commonwealth of Virginia Disaster Meritorious Service Award. Honored for his achievements as a resident, Dr. Casey has been named USACS Clinician of the Year and in 2017 received the USACS Maimonides Award for teaching excellence. He was honored by President Obama as a "Champion of Change" for his health policy advocacy work. 
Dr. Casey received his degree in osteopathic medicine from Edward Via College of Osteopathic Medicine in Blacksburg, Virginia, where he was named Student Doctor of the Year in 2008.  He completed his internship and residency training at Doctors Hospital in Columbus, Ohio.
Dr. Terri Davis, MD, FAWM

Terri Davis, MD, FAWM is an emergency medicine physician in Alabama and Florida and is currently assigned to a CBRN unit in the Florida Army National Guard. She is an Executive Disaster Medicine Fellow with Beth Israel Deaconess Medical Center. She provided medical assistance through the military for hurricane and flood relief in multiple states prior and cared for Afghan refugees in Kuwait.  

Dr. Chris Ziebell, MD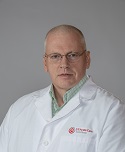 He is the Director of Behavioral Health Innovation for US Acute Care Solutions.  He took on this role after serving as the Emergency Department Medical Director at Dell Seton Medical Center at the University of Texas at Austin. He led the ED at Central Texas' only Level I adult trauma center (formerly known as University Medical Center Brackenridge) from 2007-2021.
He has served in leadership roles as Chief of Medical Staff and Emergency Department Medical Director at various hospitals in the Seton Healthcare Family. He has served as a member and vice-Chair of the Seton Board of Trustees and as chairman of the Quality and Patient Safety Committee. He has also served as a member of the Austin/Travis County EMS Advisory Board and is a former chairman of the EMS Steering Committee of the Travis County Medical Society.
Dr. Ziebell has served as executive director of the Seton Event Medicine Institute, and Medical Director of the SETON Medical Center at Circuit of the Americas. He served as President and Executive Director for Hospital Physicians in Clinical Research (HPCR), He has been an investigator for several federal research projects and is a frequent lecturer on matters of emergency medicine and trauma care.
 He is an Assistant Professor at the Dell Medical School at the University of Texas, Austin where he served as Division Chief of Emergency Medicine. He has taught as an adjunct professor for the University of Texas Medical Branch and taught at Ball State University and Butler University.
A graduate of Gustavus Adolphus College, Dr. Ziebell earned his Medical Degree from the University of Minnesota and completed his Emergency Medicine Residency at William Beaumont Hospital in Royal Oak, Michigan
The Center for Emergency Medical Education (CEME) is accredited by the Accreditation Council for Continuing Medical Education to provide continuing medical education for physicians
The Center for Emergency Medical Education (CEME) designates this live activity for a maximum of 16.25 AMA PRA Category 1 Credits™. Physicians should claim only the credit commensurate with the extent of their participation in the activity.
Available Credit
12.50

ACEP

12.50

AMA PRA Category 1 Credits™

12.50

AOA Category 2A

12.50

Certificate of Participation

12.50

Satisfactory Completion